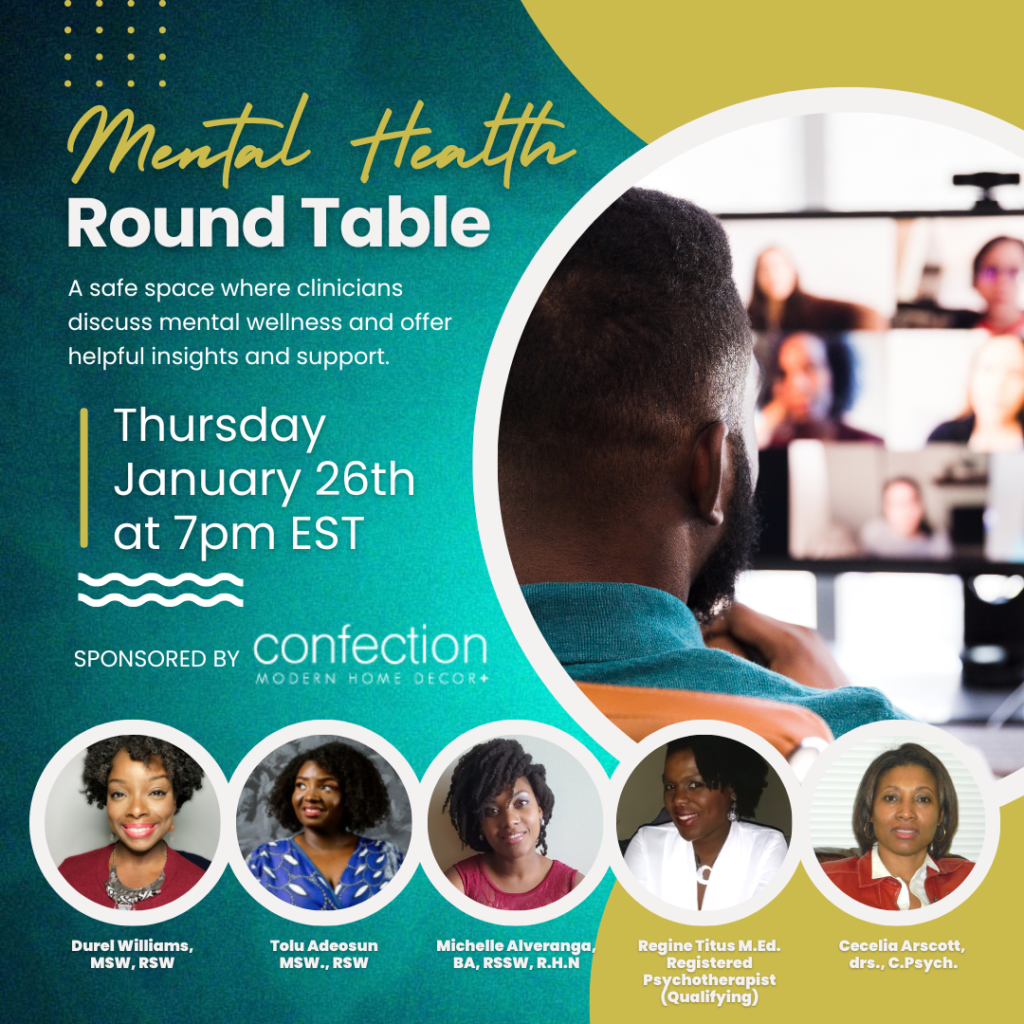 We will be joined by these amazing Mental Health Therapists
 
Working in the mental health field can be both challenging and rewarding. We will be discussing family balance, microaggressions, self-care habits along with what these therapists learned about themselves in 2022.  

If you have general questions about your mental health, want to learn more about therapy or if you are still on the fence, please join us for this exciting discussion and come find out what is in store for you in 2023.
Feel free to reach out to us should you have questions about the Round Table. Spaces are limited, register below to save your seat.