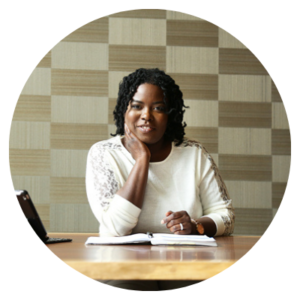 Carole provides therapy for individuals, couples, and families through a wide range of presenting issues and different life stages, including relationship issues, and career counselling. She develops, implements, and promotes programming that supports diversity in clinical practice and individuals who are passionate about pursuing further education in the field of social work.
Why From Invisible to Visible? 
Are you a person of colour who has been thinking that you would like to address a mental health issue? Now that 2020 is finally behind us, we can finally look ahead at what's to come in the new year. I'm sure you can attest to this; I strongly believe that one of the benefits that the pandemic has bestowed upon us is that it is loud and clear: our mental health is oftentimes neglected. We're feeling this more than ever before. If this sounds like you, you're at the right place!
Oftentimes we think, 'Oh, I don't need a therapist, I'm not depressed.' But nothing could be further from the truth, did you know, even therapists have therapists! We all have issues in our lives that we brush aside or bottle up only to have exploded later down the road.
If this sounds like something for you, fill out our form and we'll get back to you as soon as possible with a few counsellors who could help!
You've heard it, I've heard – how difficult it can be for people of colour to find a therapist that is culturally competent and equipped to help them manage their mental health needs. People want a therapist who is not afraid to see them for who they are – and who will not shy away from the issue of race. High levels of stress, worry, anxiety and depression are impacting this generation like never before. They want therapists who culturally understand the threats they experience daily.
Our Solution
With this in mind, are you an organization or an individual seeking to be a part of a community of similar-minded counsellors? We believe it's the clients right to choose quality and non-discriminatory care. We believe that barriers to health care services have left underrepresented groups with limited control over their mind, body and spirit.
If you feel like this is an opportunity, please fill out the contact form below.