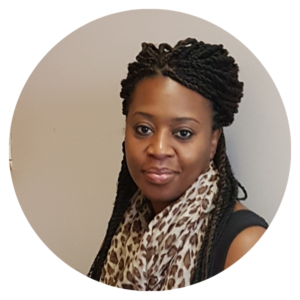 Social Worker
Karlene Grant has been working as a social worker for over 25 years and is registered with the College of Social Workers and Social Service Workers, in good standing.
Karlene has extensive experience working in the field of mental health and has been providing individual, family and couples counselling services within local community agencies, hospital settings, and in a private practice. Karlene provides evidence based and research advised practices. Karlene is trained in CBT (Cognitive Behavioural Therapy), DBT (Dialectical Behaviour Therapy), EMDR (Eye Movement Desensitization & Reprocessing) and Gottman Institute for couples therapy. You will always receive respectful, culturally sensitive, and professional counselling services.
If you have self-esteem concerns, depression, anxiety, relationship issues, trauma, seeking parenting support, educational stressors, transitions, managing life or planning for the future, Karlene can help. Karlene also works as a parenting coordinator and provides reunification counselling for parents who require additional support to deal with access after separation or divorce.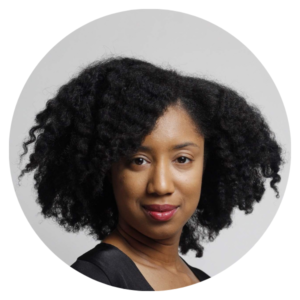 Registered Social Worker /  Psychotherapist
Chantal is a Registered Social Worker and co-founder of Winrose Oasis Counselling Services. Chantal aims to provide a space for you to be heard and supported on this journey, as she believes that healing requires stepping into discomfort.
Chantal uses a variety of modalities such as Cognitive Behaviour Therapy (CBT), solution-focused, mindfulness practices, strengths-based, and trauma-informed approaches tailored to your cultural needs.
Chantal is passionate about working with children, youth, and adults who may be experiencing challenges with anxiety, depression, stress, and other life stressors. Together, we will explore and develop strategies that suit your needs. Virtual sessions can be completed by phone or video.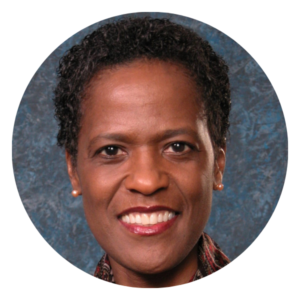 Registered Psychotherapist
Evette provides psychotherapy for: trauma, PTSD, grief, sexual, abuse, physical abuse, mental and emotional abuse, childhood abuse, racial abuse, depression, anxiety, anger issues, behavioral issues, self-esteem issues, self-image issues, relationship issues, work stress, personal stress, and stress from everyday issues. The types of therapy that Evette provides are effective in resolving old deep-seated traumas, abuses, and losses that are keeping you emotionally stuck, reactive, anxious, angry, depressed, dissociated, and dysfunctional. They are also effective in resolving everyday hurts, fears, grief, trauma, personal and work related stress, and relationship issues.
Evette works with: Individuals and couples; teenagers (16+), adults, and elders (65+); LGBTQ+
The types of therapy Evette provides include Brainspotting, EMDR, Image Transformation Therapy, Cognitive Behavioural (CBT), Solution Focused Brief  (SFBT), Trauma-Focused, Gestalt, Relational, and Somatic.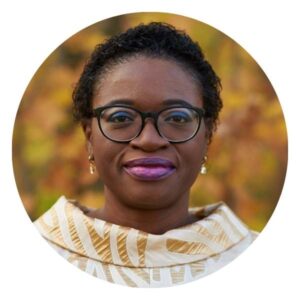 Registered Psychotherapist
Ibukun Ogunsina is a Registered Psychotherapist and a Christian  Counsellor. She graduated with a Master of Arts degree in Counselling  Psychology, obtained a Master's degree in Information Technology, and holds a Bachelor of Science degree with Honours in Computer Science with Economics. Her empathetic view and warmness stems from a  varied experience, which includes a combination of work in psychotherapy,  counseling, and information technology. 
Ibukun has extensive training in spiritual care, skilled in public speaking,  and gets energized when she speaks about love and has been invited to  conferences as the main speaker or co-speaker in several cities and  countries. She has self-published four books, and they are all available on  amazon.com. 
Ibukun's private practice is known as New Beginnings Barrie and is based in  Barrie, Ontario, Canada. She is passionate about helping people to regain their foothold back in life and collaboratively works along with clients from a  strength-based approach. She is married with children.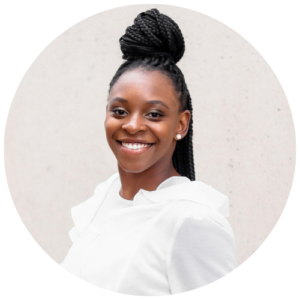 Registered Psychotherapist
Mamy Kalambay, is the founder of the online practise: The Healing Process. She has a Master's degree in Counselling Psychology with Yorkville University. Mamy has gained experience as a psychotherapist working with young adults, individuals, and couples on a variety of issues such as anxiety, depression and trauma amongst other complexities. Mamy is an advocate for Black Mental Health and has given presentations or led workshops for numerous organizations such as Health Canada and Global Affairs Canada on a number of mental health-related topics.
Note: Mamy is currently not accepting new clients.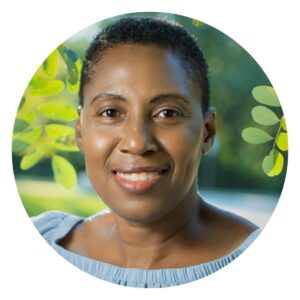 Registered Social Worker / Psychotherapist
Ruth is a registered social worker/psychotherapist with the Ontario Colleges of Social Workers and Social Services Workers. She has a Master of Social Work degree from Wilfrid Laurier University and is currently a PhD Candidate at Martin Luther University, focusing on Human Relationships, Spiritual Care and Psychotherapy. She enjoys learning and strives to increase their knowledge for the upliftment of those they serve – adolescents, youth, and adults.
The therapeutic modalities that Ruth primarily uses are Cognitive Behaviour Therapy (CBT) and Solution-Focused with an underlying foundation of person-centered, strength-based and the Laws of Health. Ruth provides Christian counselling based on the client's needs.
Looking to book one of our counsellors? Reach out today